We're the Top Resource for Roof Replacement, Installation, and Repair in Dallas
When it comes to home roofing and commercial roofing in Dallas and the Greater Atlanta Area, look no further than Safeguard Roofing Group, LLC. With our top-notch craftsmanship, attention to detail, and 5-star customer service, we've earned a reputation as one of the best roofing companies in the area.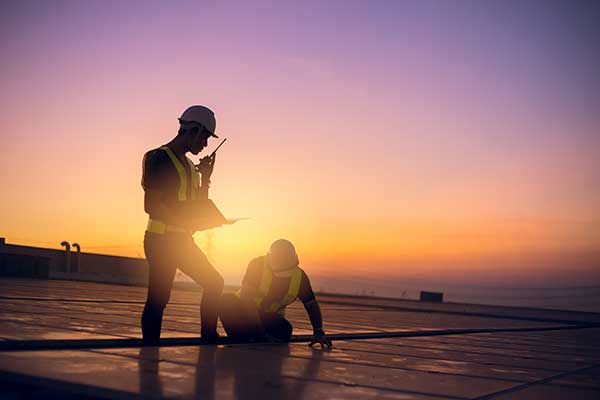 But what truly sets us apart is our genuine care for you, your roofing needs, and all your construction and renovation projects. We treat every roof replacement, repair, and installation project with the utmost respect and deliver unmatched quality, experience, and customer service.
Our Mission Is Your Total Customer Satisfaction
At Safeguard Roofing Group, LLC, your confidence in our team means the world to us. We never take your choice for granted and go above and beyond to provide you with the very best service every step of the way. From free estimates to help with insurance claims for storm and wind damage, we've got you covered.
Our commitment is to give you the highest level of expertise and care from start to finish. Schedule your FREE consultation, on-site assessment, roofing inspection, or estimate today, and experience why quality and experience truly matter to us. Our ultimate mission is your total, 100% customer satisfaction.
Our Residential and Commercial Roofing Services Come Packed with Benefits
Residential Roofing: Discover the best home roofing services from a local company.
New Residential Roofing: Partner with us for seamless collaboration with contractors and homeowners.
Residential Roof Replacement: Solve roof problems with our expert replacement services.
Residential Roof Repair: Keep your home and family safe with our reliable repair solutions.
Commercial Roofing: From industrial to multi-family facilities, we've got your commercial roofing needs covered.
Commercial Roof Replacement: When it's time for replacement, Safeguard Roofing Group, LLC is your go-to.
Commercial Roof Repair: Trust us for top-notch commercial roof repair and more.
Residential Roofing Maintenance Plans
Safeguard Roofing Group, LLC offers comprehensive maintenance plans for residential roofs, ensuring their longevity and optimal performance. Our experienced roofing contractors will conduct regular inspections, identify potential issues early on, and provide necessary repairs and maintenance to keep your roof in excellent condition. With our tailored maintenance plans, you can protect your investment and enjoy peace of mind knowing that your home is protected from potential roofing problems.
Commercial Roofing Maintenance Plans
At Safeguard Roofing Group, LLC, we understand the importance of maintaining commercial roofs to avoid costly repairs and disruptions to your business operations. Our commercial roofing maintenance plans include regular inspections, preventive maintenance, and timely repairs to address any issues before they become major problems. By proactively taking care of your commercial roof, we help you extend its lifespan, minimize downtime, and ensure a safe and secure environment for your employees and customers. Trust us to provide reliable and efficient maintenance solutions for your commercial roofing needs.
Commercial Roof Coatings: Enhance the Lifespan and Performance of Your Roof
Safeguard Roofing Group, LLC specializes in commercial roof coatings to protect and enhance the performance of your roof. Our high-quality coatings create a seamless, protective barrier that offers resistance against UV rays, water damage, extreme temperatures, and other environmental elements. By adding a commercial roof coating, you can extend the lifespan of your roof, reduce maintenance costs, and improve energy efficiency. Our team of certified roofing contractors will assess your roof's condition and recommend the most suitable coating solution for optimal performance and longevity. Trust us to deliver exceptional service and precise application for a seamless finish.
Contact Us for the Best in Roofing Today.
When you're ready for a FREE roofing estimate for your roof replacement, maintenance, or repair, call or contact us at (678) 727-8890 or info.safeguardroofing@gmail.com. At Safeguard Roofing Group, LLC, quality, care, and customer satisfaction come first.